Gallery
Rob Hare Workshop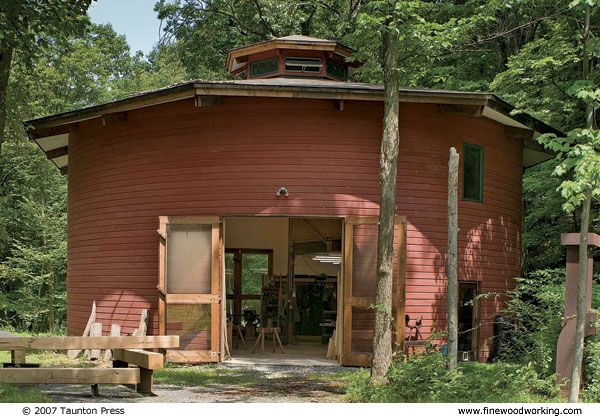 Rob Hare's workshop was featured in the Winter 2007 issue of Fine Woodworking, #195.
Because Hare works alone in both wood and metal, he needed a shop to accommodate both. The solution was a round shop that took Hare about eight months to construct. A crane, suspended from the ceiling and running on a track that travels the shop perimeter, can access the entire space and perform all the heavy lifting. Hare also figured out that a round space uses 15% less building materials than a square space of the same size.
The main floor (1,900 sq. ft.) affords enough room for bench space, a machine area, and a place to work metal. A balcony (about one-third of the floor space) holds the office and storage area.
Read more in Dream Shops.
For more by Rob Hare, read his article Flattening Tabletops and see some of his work in an audio slideshow.