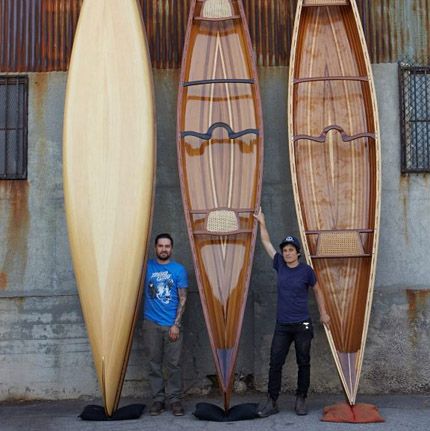 Like many of you, I caught the woodworking bug as a kid–in large part as a result of genetics. My grandfather was a roofer, my great-grandfather was a shipbuilder, my great uncle was a furniture maker…you get the idea. That said, I should confess to feelings of "weirdness" as a kid. None of my other friends had a pint-sized (working) bench like mine. None of my classmates were able to sink a 10d nail in four blows without massacring at least one finger. In short, I always felt like I was "built" for this line of work.
Looking back, I feel as though woodworkers like me (or "us") were viewed as simple "gear heads" who knew how to use tools, and didn't mind a bit of dark grease under their fingernails. I however, thought of myself as more of an artist, able to transform a rough-sawn plank of wood into just about anything. Over the past few years, I've seen that sentiment, that ability to consider woodworkers as "artists" grow. Enter Nick Offerman's team of woodworking elves.
We've covered Nick before here at FWW.com, so I don't feel the need to re-hash the obvious. That said, Rainn Wilson, a comedic colleague of Nick's, recently posted a profile on Nick's shop via his YouTube channel, Soul Pancake. It's the kind of video that just fills your soul with the urge to go out and handplane a board. If you're in search of a bit of woodworking inspiration, look no further. Sit back and take in the aroma of sapele, maple, and cherry lumber being put through their paces by the capable shop dogs at Offerman Woodshop. You'll be glad you did.
Subcultures: Inside the World of Woodworkers!