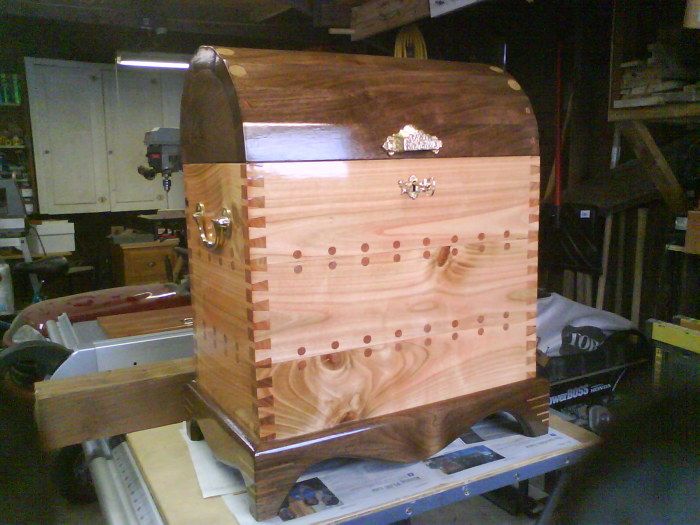 This is built of cherry with a walnut base and lid. All brass hardware, included is a working skeleton key, and a hidden compartment with a ring pull.
The lid is 1.25 inches thick. Measures 24in. high, 20in. wide 13in. deep.
The is all dove tailed, with splines and dowel pined.
I spent 4 months of weekends on this project.