Shop Tips
Furniture Dollies Make a Great Base for a Rolling Lumber Rack
Keep your wood off the floor on ladder assemblies stacked atop wheeled bases.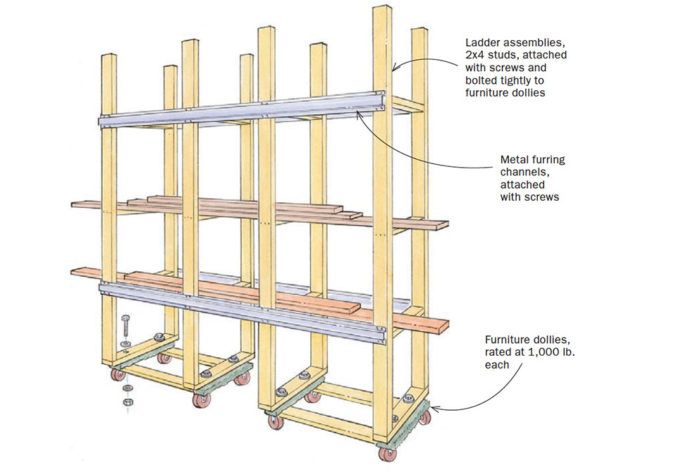 If you're like me, you come across lumber deals that are just too good to pass up. Rather than store this valuable stock on the concrete floor, where it will soak up moisture and space, I stack it on rolling racks that I build atop furniture dollies. These racks let me bring lumber where I need it in the shop, and roll the rest out of the way. The dollies are affordable and rated to carry more than enough weight. The rest of the rack couldn't be simpler, just four 2×4 ladders plus a few metal furring channels to keep them aligned (though plywood strips would work well in place of the channels). Don't worry about the carpet on top of the dollies; bolt down the 2×4 assemblies firmly, and there will be no wobble.
—JERRY C. FORSHEE, Bloomington, Ind.