Smart Sawhorses
James Krenov's genius didn't stop at furniture.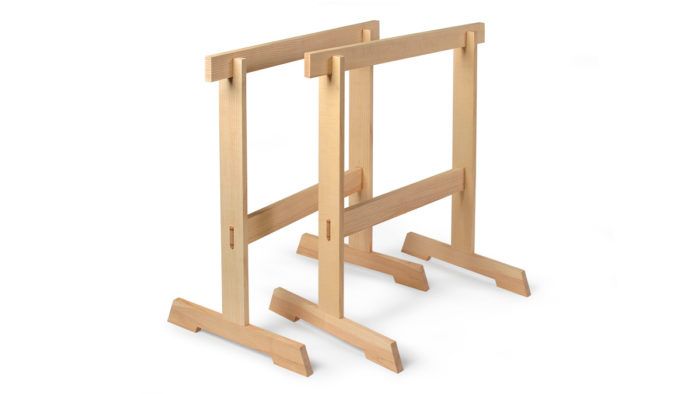 Synopsis: How innovative can sawhorses be? Pretty innovative, if they are based on a design by James Krenov. Unlike the clunky, splay-legged versions common to job sites and workshops, these are light, easy to move, and have a small footprint. Their upright design lets you position them close together for small glue-ups or other jobs, and they nest easily and take up little space when you stow them away. But don't let the sleek design fool you: These babies can hold an impressive amount of weight. And each horse is made from just six pieces of stock, simply joined.
---
A few years ago, after moving into a small apartment, I needed a desk—and fast. I had a big slab of planed, live-edge walnut that would make a perfect top—but what to put it on? Then I spied the two sawhorses I made while studying at the College of the…
Start your 14-day FREE trial to continue reading this story.