Make Your Own Bandsaw Fence
Smooth-sliding fence lets you rip and resaw with precision.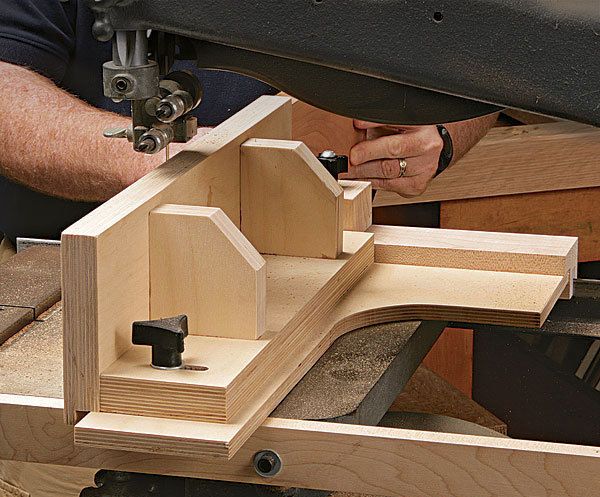 Synopsis: Patrick Sullivan's shopmade bandsaw fence is made from scraps of hardwood and plywood, and requires very little hardware. Despite these humble origins, this bandsaw fence is rock-solid, operates smooth as silk, adjusts for drift, and offers up to 9 in. of rip capacity. Learn why Sullivan's decision to make his own bandsaw fence has proved to be a winner.
---
When I first bought my 14-in. Delta bandsaw, I figured it would be used only for curved work, like rough-cutting cabriole legs, so I didn't bother purchasing a fence for it. In my shop, the tablesaw was the workhorse that I depended on for almost everything, but especially for straight cuts.
That shortsighted decision has come back to haunt me, as I've gradually found many reasons for making straight cuts on the bandsaw, including resawing and stopped cuts such as inside corners. Without a good fence, I've had…
Start your 14-day FREE trial to continue reading this story.