Shop Tips
Clever, Easy-to-Use Bandsaw Fence
This versatile bandsaw fence sets up in seconds.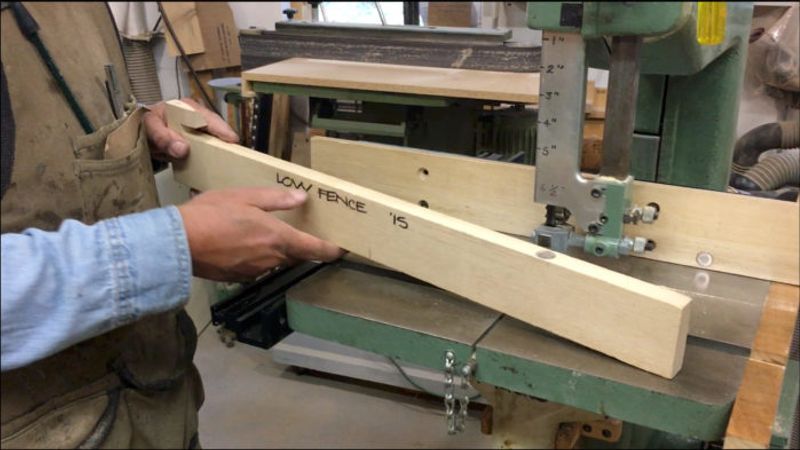 Many times, when working with small pieces on a bandsaw, the upper guide hits the fence and can't drop down to where we all know it should be, just above the surface of the wood. This is a problem that affects both safety and cut quality.
Many bandsaw fences are double-sided–one tall side, one short side–allowing you to drop the guide lower when the fence is close to the blade. The problem is, this requires you to slide the fence off and flip it around. Sure, this only takes a minute, but too often that's enough of an excuse for many woodworkers to avoid it, thus making that "one last cut" with the guides too high.
Recently, contributing editor Michael Fortune showed us the clever low fence that he keeps on all of his bandsaws to make sure that switching to a low fence takes mere seconds, not minutes. His fence hooks onto the back of his regular fence, and a magnet on the front mates up to a screw embedded in the front that is always at the ready. No excuses now!
More on FineWoodworking.com: