Blog
Sharpening Services Updated
A survey of the cost of getting tablesaw blades sharpened.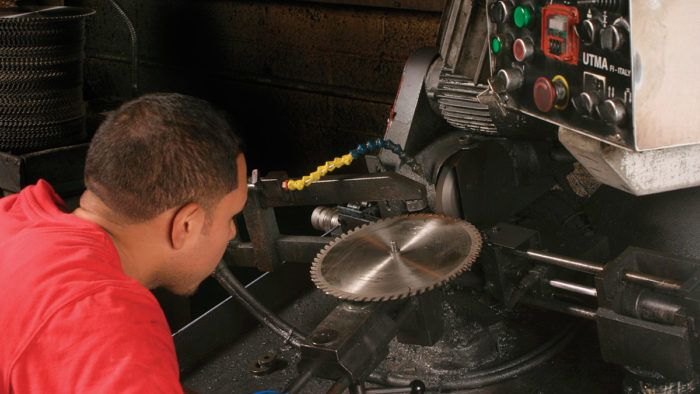 Former Fine Woodworking Associate Editor Tom Begnal wrote a great article in 2007 about sharpening services and their prices. In it, Tom notes the importance of a sharp edge, and stresses that if blade edges aren't sharp, they won't work as designed. Knowing that, Tom set out to find if it's better for your wallet to sharpen or replace your dull blades. It's been 11 years since that article and it's possible his findings are out of date. So we thought it was time to do some research and update his price findings.
We weren't surprised to find out that the prices haven't changed that much in the past 11 years. It costs about the same to sharpen most blades, but the cost of shipping your dull blades has gone up. Therefore, if you do decide to sharpen, it's best to ship all your blades together at the same time. Some hardware stores offer services where they ship out bulk packages to sharpening centers on a weekly basis.
What has changed is purchasing methods for new blades, and in your favor. Eleven years ago, most companies didn't offer free shipping on orders above a certain price. Nowadays, you see a free shipping offer with almost every online purchase.
Does this mean you should ditch sharpening those blades all together? Definitely not. If you've purchased more expensive blades and bits, it simply doesn't make sense to buy a new one altogether. For a blade worth over $40, it's worth it to have it sharpened once or twice before tossing it. Those higher quality blades deserve to be sharpened several times before being put to rest.
Of course, finding a local store to do your buying, or a local sharpening service, will save you the shipping costs and change the math.
As of February of 2018:
*straight knife blades; blades for segmented cutterheads are usually disposable
More on FineWoodworking.com: