Shop Tips
Magnetic Drill-Press Fence
This shopmade magnetic fence is easy to build, simple to adjust, and locks down tight.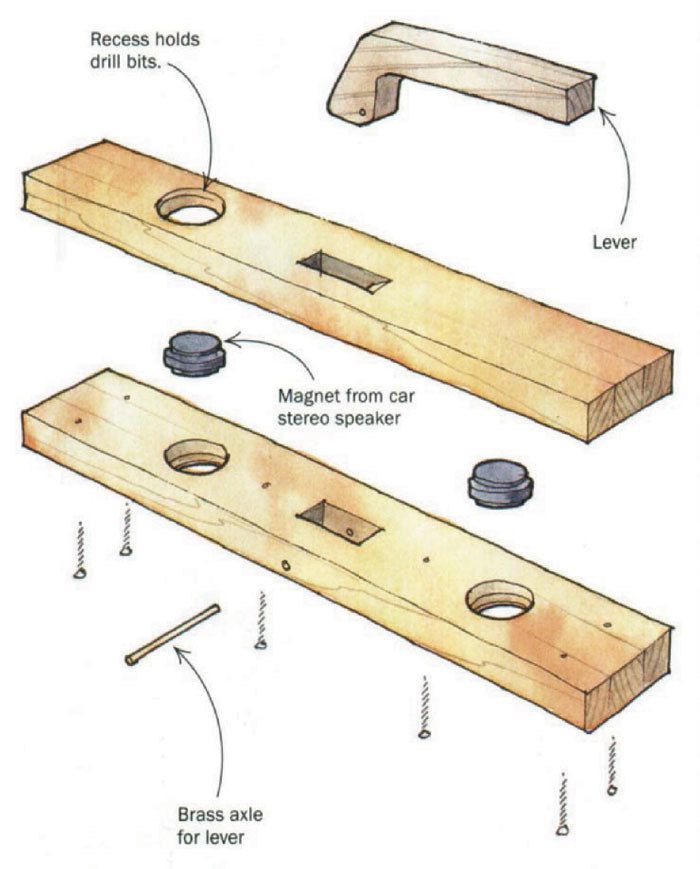 This magnetic drill-press fence is easy to build, simple to adjust and locks down tight. As an added bonus it has a handy magnetic cup for holding loose drill bits.
In the first version I made, the strong pull of the magnets made it difficult to fine-tune the fence's location on the drill-press table. To solve this problem, I installed a handle with a lever that raises the fence enough to break the magnetic pull. This improvement made it easier to adjust the fence. Once the fence is located where I want it, I lower the handle, and the strong magnetic pull takes over, securing the jig to the iron drill-press table. It works great, but you need to take care not to bang your workpiece too hard against the fence, which may cause it to move slightly.
Lyle Mosher, San Jose, Calif.
Fine Woodworking Magazine, December 2001 No. 152