How-To
How to Resaw on the Bandsaw
Furniture maker Michael Fortune demonstrates how to properly resaw lumber on the bandsaw.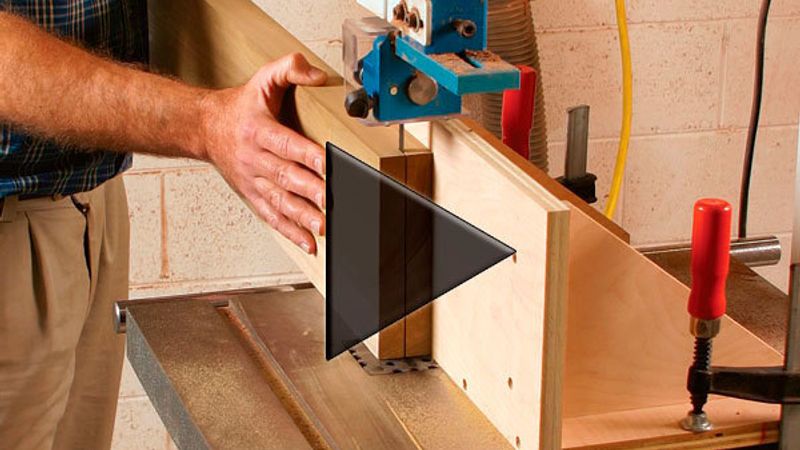 Gina Eide and Lisa Morgan
You don't need an industrial resaw bandsaw to slice boards into thinner stock. Resawing on a standard bandsaw allows you to go way beyond standard lumber dimensions and gives you the opportunity to cut book-matched panels, saw your own veneers, and even create extra-thin stock for dividers and delicate boxes.
But to properly resaw lumber, you've got to have your bandsaw set-up really honed in. In this video, furniture maker Michael Fortune takes you step-by-step, through all the techniques and set-ups required to resaw stock accurately and effortlessly. You'll learn a whole host of techniques including:
How to set bandsaw blade tracking
How to properly align your bandsaw fence
What type of blade to use for resawing and how to tension it properly
Proper settings for both upper and lower guides
How to hotrod your bandsaw's dust collection system
How to mark your stock and keep track of slice order
Handling outfeed support
For even more information on how to set-up your bandsaw for years of trouble-free service, be sure to catch Michael Fortune's complete video coverage on How to Set-Up a Bandsaw.
More from FineWoodworking.com: