Evaluating a 14-in. Bandsaw
See how we tested these essential shop machines for resaw capacity and general fit and finish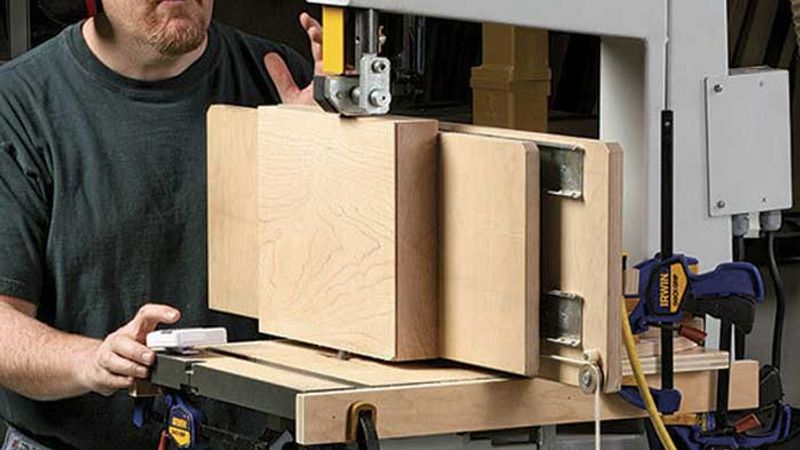 Matt Berger and Michael Dobsevage
Bandsaw Reviews: One of the most versatile tools in the shop is the bandsaw, which can be used to resaw and rip lumber to size, cut curves, and even cut joinery, such as tenons and dovetails. The 14-in. bandsaw is the most common bandsaw Fine Woodworking editors see in our travels to woodworking shops across the country. This size offers a solid blend of price and performance for the small-shop woodworker.
In the last couple of years, tool makers have rolled out a new breed of 14-in. bandsaw. Unlike their predecessors, these new models are made for heavy-duty use, with more power and resaw capacity, while still keeping the price tag within reach.
For the October 2007 issue of Fine Woodworking, associate editor Tom McKenna took a close look at eight bandsaws from Delta, General, Jet, Laguna, Powermatic, and Rikon, and two from Grizzly. Most of these machines have 1-1/4 HP and 10-in. or more of resaw capacity. In this video, McKenna details our testing process and offers a close-up look at some of our favorite features of the 14-in. bandsaw.
Read the full review with detailed comparisons of the machines we tested here.
More from FineWoodworking.com: