Bandsaw Is Better for Rough Ripping
For safest rough ripping, use the bandsaw rather than the tablesaw.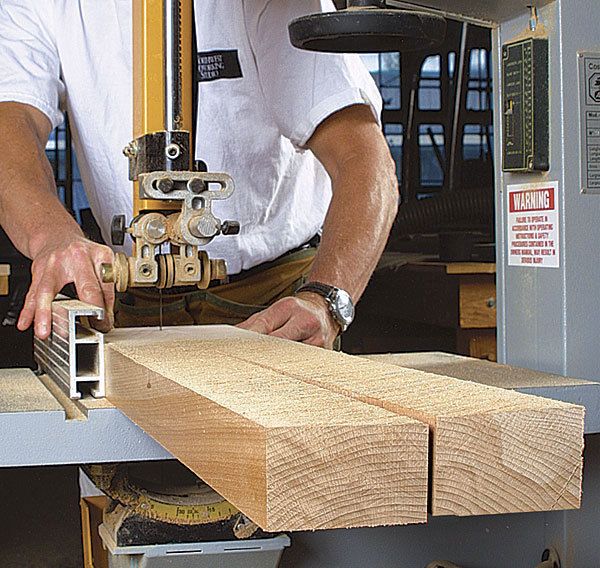 Q:
I've heard that using a half-fence, which extends to just the middle of a tablesaw blade, is a safer way to rip, especially with wide stock. Should I be using one?
Jon Dempsey, Myrtle Beach, SC
A:
No, I don't recommend using a half-fence to solve the problem, and definitely not without a riving knife or splitter in place. A half-fence stops supporting the board toward the end of the cut, leaving it free to rotate into the back of the blade and kick back catastrophically. And even with a riving knife sitting loosely in the kerf, the board will begin to wobble a bit toward the end, ruining the cut quality.
I understand why people use them, especially for rough ripping wide boards down the middle. Wide stock has a way of bowing this way or that as internal tension is released, causing binding against the…
Start your 14-day FREE trial to continue reading this story.