Blog
Simple Tip for Fast, Accurate Chair Joints
Clever method for cutting angled chair joinery using the tablesaw sled and a wedge.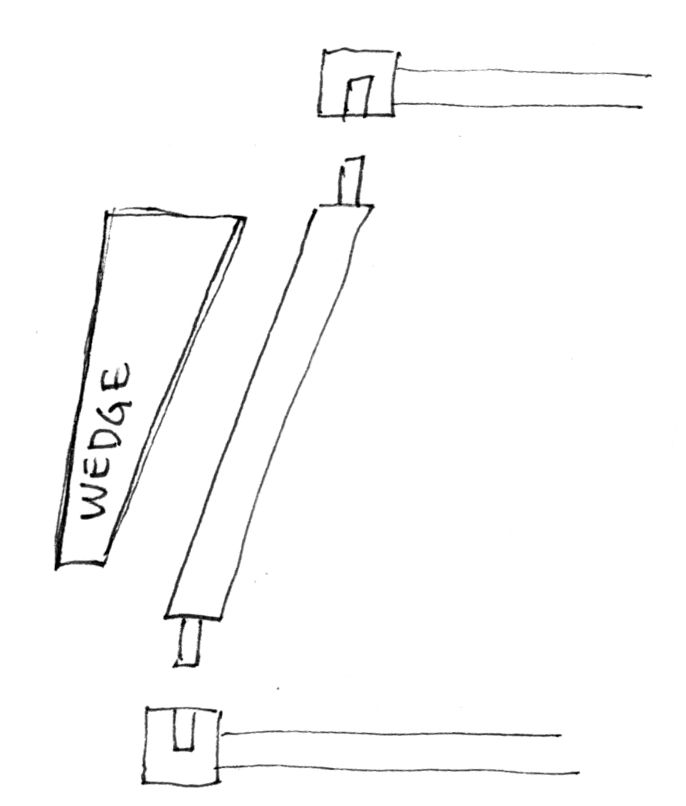 Recently, I was helping a friend make a set of dining chairs based on the design by Kevin Rodel (FW Mar 2007). Rather than use a router to cut mortises for slip tenons as shown in the article, I decided to figure out a way to tackle the job on the tablesaw. What I came up with is a really simple solution to cut all of the angled joinery quickly and accurately.
The biggest challenge in making even a simple chair is figuring out a way to connect the angled seat rails to the legs of the chair. The two basic options are to cut angled tenons on the stretchers or angled mortises in the legs. I decided to go with angled tenons. To make set ups easy, I started by making a wedged block that matched the angle of the side rails on the chair plan. I was then able to use the wedge on my tablesaw and bandsaw to cut all of the joinery without angling a fence or tilting a blade. It was my first attempt at making a batch of chairs and it's a technique I'll definitely put to use in the future.
The first step is to make a wedge that matches the side angle of the chair. In this case it's approximately 4.5 degrees.
I start out by screwing the wedge to a cross cut sled.
The first task is to cut the side rails to length at the appropriate angle. I start by trimming one end, then flip the stock and use the rip fence as a stop block to cut the opposite end.
To cut the tenon cheeks I attach the wedge to my tenoning jig.
I add a spacer between the wedge and workpiece to cut the second cheek.
The wedge goes back onto the sled for the tenon shoulders. Add a stop block to register the workpiece. You can cut two of the shoulders with this setup.
Leave the stop block in place and rotate the wedge to cut the remaining two shoulders.
Use the wedge at the bandsaw to trim the tenon ends as well.
The result is a nice chair in no time. By the way, the wedge was also used to cut the lower rails and stretchers to length as well!