Shop Tips
Depth Gauge for Chair Seats
A workshop tip on how to make a simple depth gauge for hand-shaped chair seats.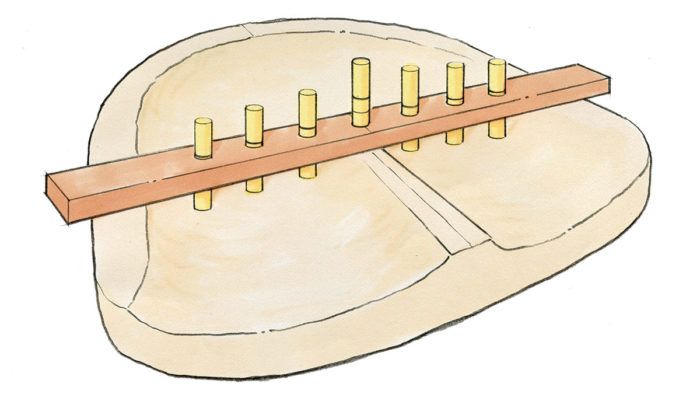 When sculpting the seat of a rocking chair, I came up with this simple jig for gauging depth and symmetry. It's a piece of scrap, with dowels inserted every 2 in. and marked in 1⁄4-in. increments. As I worked with my grinder to shape the seat, the jig guided me to perfect results.
—Michael Burt, Muncie, Ind.
Drawings: Dan Thornton
From Fine Woodworking #274