Reinventing a Classic Chair
Curves and cane anchor a radical revision of the planter's chair.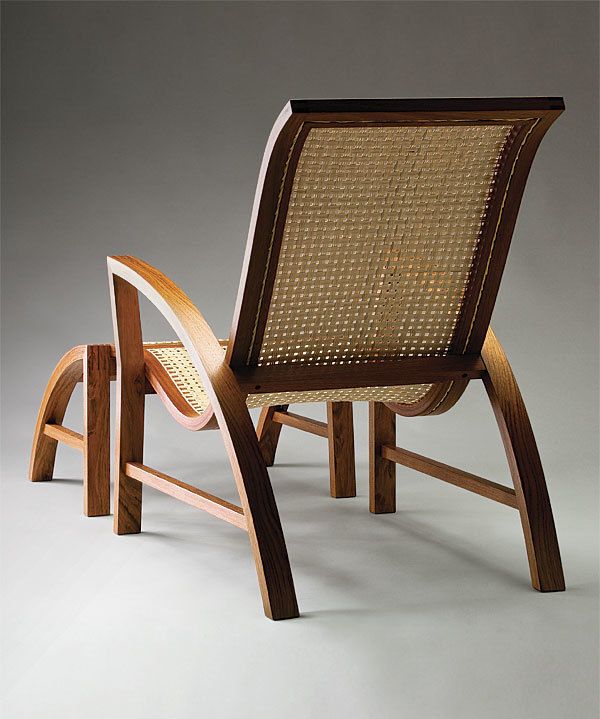 Synopsis: Traditionally, the planter's chair has a woven seat that curls from seat to back on a smooth curve. The design typically is rather chunky, with flat level arms and stock rear legs. In redesigning the chair for a client who wanted a more refined look, Christopher Solar used bent lamination to keep the parts light, with simple, continuous lines from back to matching ottoman. Solar fleshed out his design in SketchUp, made a mockup from MDF to test the comfort of the chair, and was soon on his way to building the version shown here.
A few years ago I was approached by a new client who wondered if I would be able to make her a set of plantation, or planter's, chairs. She said she'd always liked them but had been searching for something, "more refined … less country kitsch, more Japanese." At the time I honestly…
Start your 14-day FREE trial to continue reading this story.