Japanese Garden Bench
Mortise-and-tenon joinery and outdoor-friendly materials ensure a long, happy life for this Asian-inspired bench.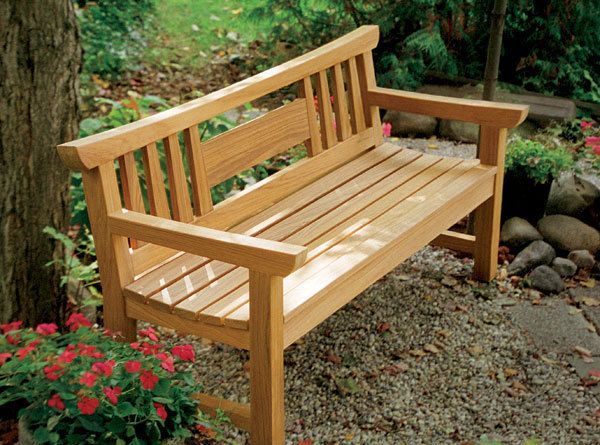 Synopsis: Russell Jensen designed this bench with a blend of traditional Tudor and Asian styles. The curved armrests, crest rail, and tapered back splats contribute to the Asian feel, while the chunky front legs and angled back legs are strictly Tudor. The angled rear legs are shaped on the tablesaw using a tapering jig. Simple mortising jigs ensure that the 40 different mortises used to join the bench are completed quickly and accurately. Jensen used teak for his bench, but gives advice on choosing other outdoor-friendly woods that would work.
A client approached me about a Tudor-style garden bench I had made for the local university. She loved the bench, but wanted something more Asian in style. I decided to incorporate elements from Gary Rogowski's Asian-style bed, adding a curved back rail and armrests as well as tapered back splats with a cross rail between them. The final design is a…
Start your 14-day FREE trial to continue reading this story.