Blog
Drawing an Armrest with a Volute
How to render a classic armrest in SketchUp.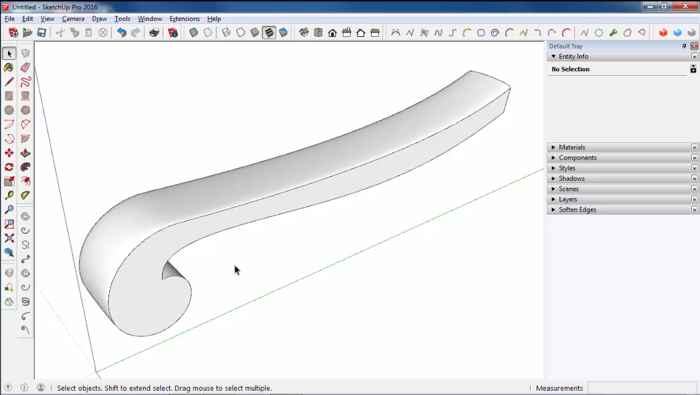 Recently I was having a discussion with another SketchUp user about drawing volutes like you would find on the tops of some classical columns. While showing him a way to draw those, it occurred to me that the same basic idea could be applied to drawing a classic armrest found on many rocking chairs as well as armed dining chairs. Here's a video showing the process. For this demo I'm just making up the armrest shape as I go along. You might actually start with a drawing you could trace or you might work from dimensions picked up off of a real chair.
I used several extensions and plugins in this video. Links are listed below.
Bernoulli Spiral from the Curve Maker extension.
Bezier Spline from the BZ Spline set.
Be sure to read the descriptions for these tools before you install them. BZ Spline and Curviloft also require LibFredo6.9 or higher.
–Dave