Classic Woodworking: Season 1, Episode 13
Classic Woodworking: Wall Cabinet for Hand Tools (113)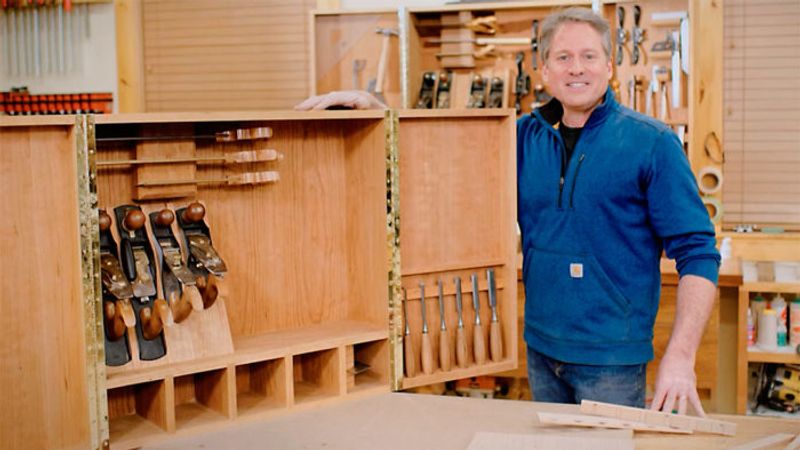 This video is an episode teaser. You can watch full episodes on our website by becoming a Fine Woodworking member.
Host Tom McLaughlin shares the design and construction for hanging tool cabinet this week on Classic Woodworking. This is a great shop project that can be personalized to accommodate your tool collection. In this episode Tom shows some simple joinery for the case and interior, and he'll give some tips on installing the hinges for the doors. He'll also show how to create an interior customized for any collection of tools.
Download the plan and build it yourself.
To learn more about using stop blocks to increase the accuracy of your tablesaw cuts, see the article 3 Handy Stop Blocks.
To learn some great tips for gluing up furniture, see the articles Great Glue-Ups, Guaranteed  and Gear up for glue-ups.
To learn more about laying out your tools for storage, see the article Tool Cabinet Design.
To learn more about cutting rabbets and dadoes, see the article Cut Precise Joints on the Tablesaw.
To learn more about hanging cabinets, see the article Hang It Up.