Classic Woodworking: Episode 7, Video
How to Fit Hinges on a Shaker Blanket Chest
In this video, Tom McLaughlin shows you how he installs hinges and his method for dialing them in for a perfect fit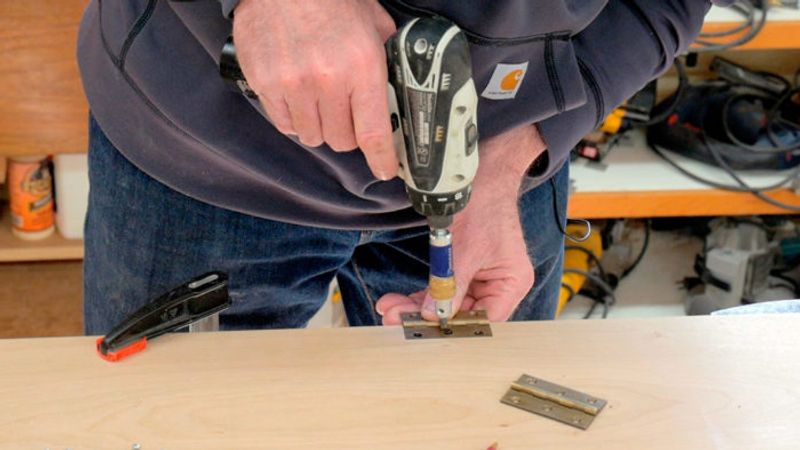 I use three butt hinges for this blanket chest design, with 3/4" wide leaves x 2 1/2" long.In the past, I have made jigs to easily rout the recess, using a guide collar in the router and a straight bit. If I'm making one blanket chest, it's more direct and efficient to locate the hinge placement, knife around them, rout the recess close to the knife line, and clean up to the knife line with a sharp chisel.
First, I lay out the spacing of the hinges on the top back edge of the blanket chest. Then knife the length of the hinge, and rout the recess with a straight 1/4" bit using a laminate trimmer with a large enough base attached to span the recess as it is routed. The routing is stopped short of the knife line, and the mortise is cleaned up with a sharp chisel.
After the hinge recesses are cleaned up on the top back of the blanket chest, I set the top in place, flush with the chest back and equal overhangs at each end. Then transfer the hinge locations from the recesses, knife marking them into the top. The marking is done from the back as the previously cut hinge recesses are clearly visible.
Then I mark the complete hinge leaf outline in the underside of the top, setting the depth with a marking gauge equal to the thickness of the chest back. Again, I rout as close as I can to the knife lines and clean up recess with a chisel. All that's left is to set the screws, in a way that aligns the back of the chest flush with the back edge of the top.
More on FineWoodworking.com:
Watch the episode Classic Woodworking: Shaker-inspired Blanket Chest.