Classic Woodworking: Season 1, Episode 11
Classic Woodworking: Tilt-Top Maple Table (111)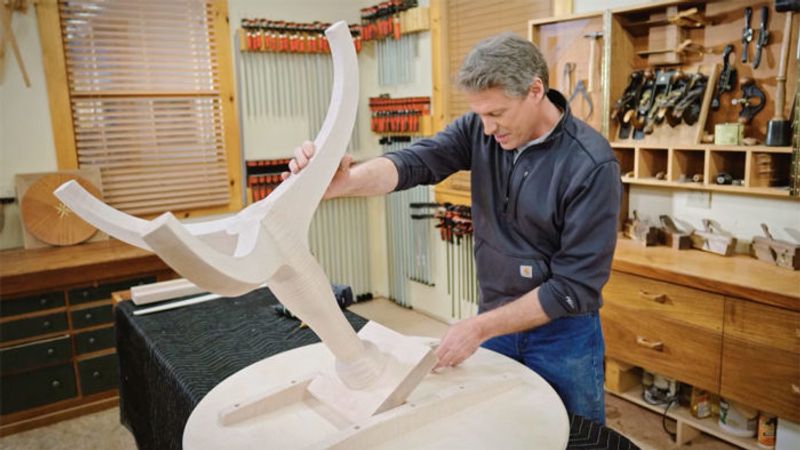 This video is an episode teaser. You can watch full episodes on our website by becoming a Fine Woodworking member.
This week on Classic Woodworking, host Tom McLaughlin shares his design for a Shaker-inspired tilt-top table made of curly maple. The table has a pedestal base with a turned column that Tom shapes at the lathe. He also uses a bandsaw to shape and refine the feet at the base. But the real genius of the table is its tilting mechanism, and Tom will take a deep-dive into explaining how to make it. This unique table is chockfull of techniques to be mastered.
For more on sawing curves, see the article Flawless Curves on the Bandsaw.
For more on using a marking gauge, see the article Every Woodworking Needs a Cutting Gauge.
For more on using wedges in your work, see the article The Mighty Wedge.
To learn more about figured wood, see the article Understanding Figure in Wood.
For more on routing a dovetail slot in a pedestal base, see the article Tilt-Top Table.
For more on making a turned base, see the article Turn a Spindle.
For more on the tabletop profile, watch the video Tilt-Top Tabletop Profile.