Turn a Spindle
The right game plan eliminates troublesome vibration and ensures crisp details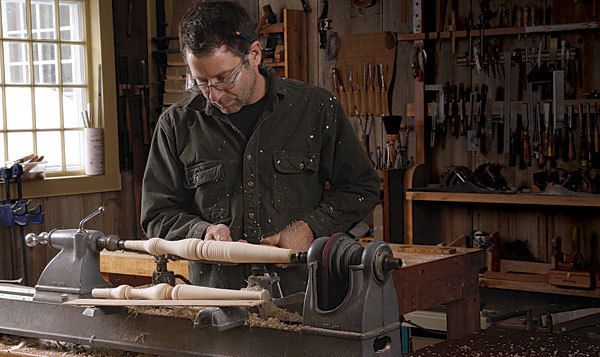 Synopsis: There's an art to turning a spindle with clean, well-defined details. Peter Galbert breaks down the process into a series of steps: shaping the center details, trimming away excess material, shaping features across the length of the spindle, working toward the tailstock and then toward the headstock. By developing each section in relation to the others, he eliminates vibration and ensures accurate, repeatable results.
Any spindle turning can be broken down into a series of recognizable shapes, but there's an art to making those shapes cleanly and with well-defined details. Over the years, I've developed a method that not only gives great results but also speeds up the process.
To demonstrate, I'll use a traditional baluster leg design from a Windsor chair. With multiple repeated details and shapes, this classic leg is the perfect candidate to illustrate all of the challenges of spindle turning. I'll use…
Start your 14-day FREE trial to continue reading this story.