Workshop Tip: Sand moldings with sockets
It's similar to using a dowel, but there are more size options.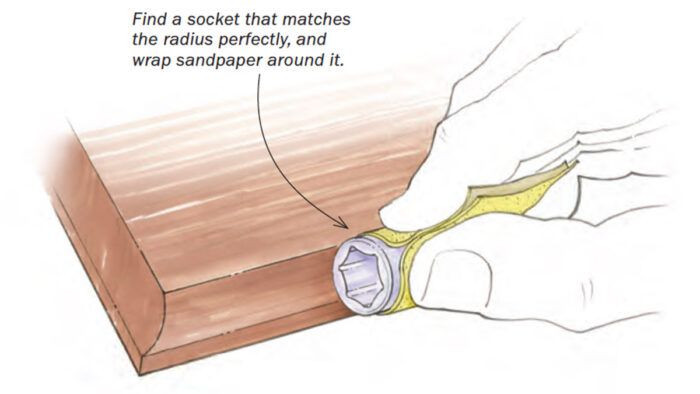 I sometimes have a hard time finding the right-size dowel for sanding edge profiles and other tight curves. When that happens, I reach for my set of sockets to find one that matches the radius perfectly. It works the same as using a dowel, but there are many more diameters to choose from.
—MICHAEL DIXON, Williamsburg , Va.
Illustrations by Dan Thornton
From Fine Woodworking issue #289
---