For a Sanding Block that Fits Perfectly, Use Auto-Body Filler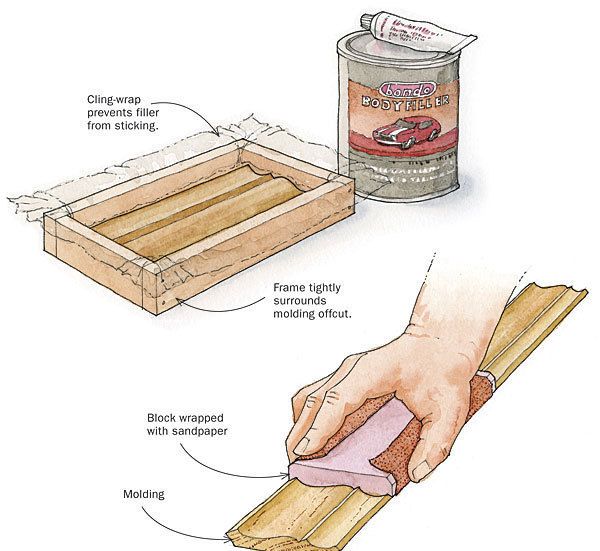 A recent job called for me to mill a short run of custom molding to match an existing profile. I roughed out the profile on the tablesaw, but needed a way to refine and smooth the shapes accurately. This sanding block with a mirror-image profile, made from Bondo auto-body filler, helped me do just that.
To make the block, I built a frame to fit snugly around a cutoff of the existing molding. With the cutoff at the bottom of the frame and covered with plastic cling-wrap, I filled the frame with Bondo. When the filler hardened, the cutoff left a perfect reverse impression of the molding's profile. I then sanded the back of the block flat and added bevels to help hold the sandpaper.
After working the larger molding curves with a handplane and a drill-mounted sanding drum, I began hand-sanding with my Bondo sanding block starting with 60-grit paper and then moving to finer grits. The process took some time, but the result is a perfect reproduction of the original crown molding.

Jim Richey