Build Better Sanding Blocks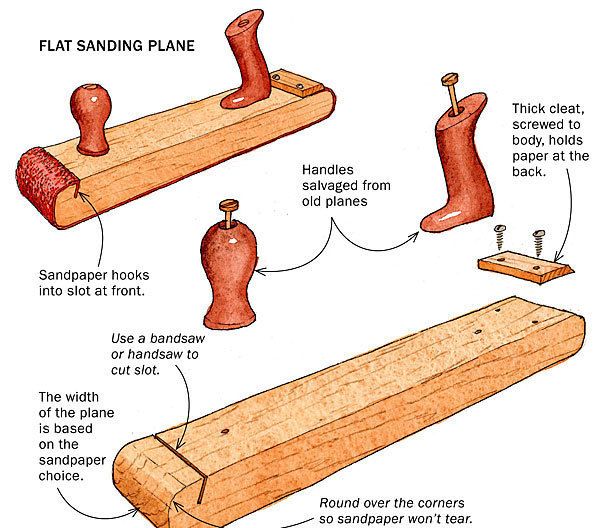 One day I was thinking about the interminable sanding process—the scratch-scratch-scratching on up through the grits … 120, 150, 220—and how I could make it a little more enjoyable. The idea that popped into my head was this supercharged, pimped-out sanding block—what I call a sanding plane—and in less than an hour I had built one.
Since then I've built several more, each adapted to a specific function. You can make a sanding plane with a thick hardwood sole for smoothing flat surfaces; you can use a thinner sole to make a plane that has some flex for smoothing large curved surfaces, like a coopered door; and you can make sanding planes to smooth various molding profiles (a convex version is shown).
To make a flat plane, start with a heavy piece of straight-grain hardwood, milled to about 2-1/4 in. thick. Cut it to length (the…
Start your 14-day FREE trial to continue reading this story.