Workshop Tip: Tape your tape for repeat measurements
Add painter's tape and you can mark up your tape measure for repeat spacing.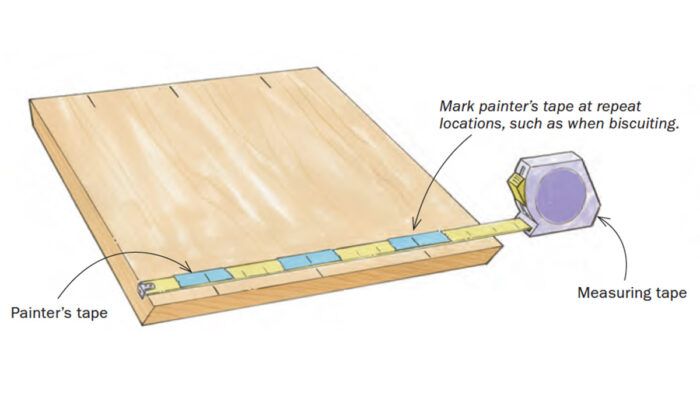 When I have to mark multiple pieces for biscuiting, drilling, or any other repeat spacing, I put painter's tape on my measuring tape and make my marks on that with a fine-tipped Sharpie. It's a lot quicker than measuring every time, and way less prone to error. And if you're careful when releasing it, your measuring tape will roll up just fine with the masking tape on it.
—DAN MARTIN, Galena, Ohio
Illustrations by Dan Thornton
From Fine Woodworking issue #288