Use drill bits to set routing depth
Drill bits come in standard sizes and can take the place of gauge blocks as spacers.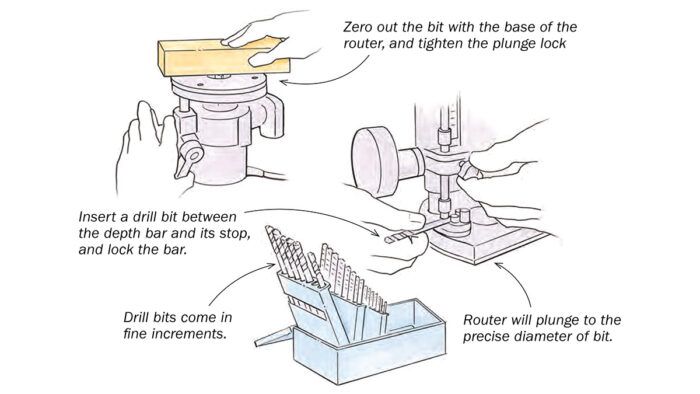 To set routing depth precisely, you can zero out the bit with the base of the router, and then place a dimensioned spacer under the router's depth stop, as Bob Van Dyke did in FWW #299 (p. 38). Rather than buy a set of gauge blocks to use as spacers, however, most woodworkers can find a better option in their shops already: a big box of drills, sized in 1/64-in. (or 0.5mm) increments. Just be aware that the shanks on larger or cheaper bits can be a little smaller than the bore size, so double-check them with your dial calipers.
—BOB HULLEY, Sonning on Thames, England
Illustrations by Dan Thornton
From Fine Woodworking issue #305