Router-table jigs for better results
Take this workshop workhorse even further with some select jigs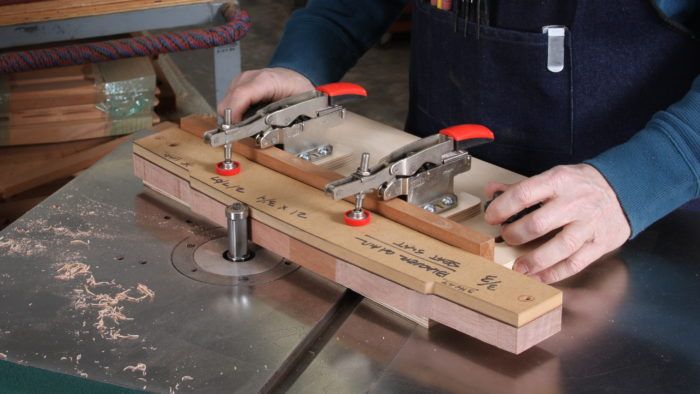 It's hard not to love a router. The first time you install it in a router table, that love at least doubles. By simply securing the tool and bringing the work to it, you open up a bunch of new possibilities, like applied moldings, joinery, and repetitive shaping. Part of the beauty of the router table is its simplicity. It's almost like a blank slate. To give it even more possibility, check out the fixtures below for some direction and inspiration.
---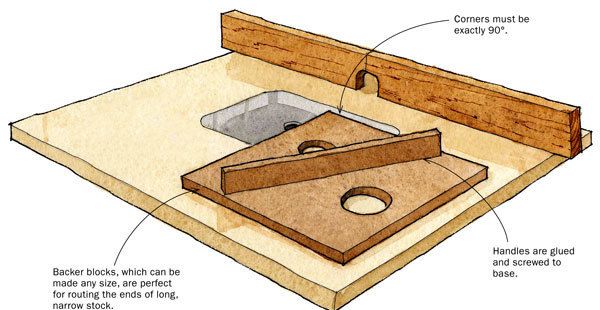 This router-table push block, or backer block, stabilizes the workpiece and reduces tearout. It is handy for backing up the cut across the grain, such as when profiling a panel, but it's especially useful for milling the ends of narrow stock, such as when cutting stub tenons in a frame.
By Serge Duclos
---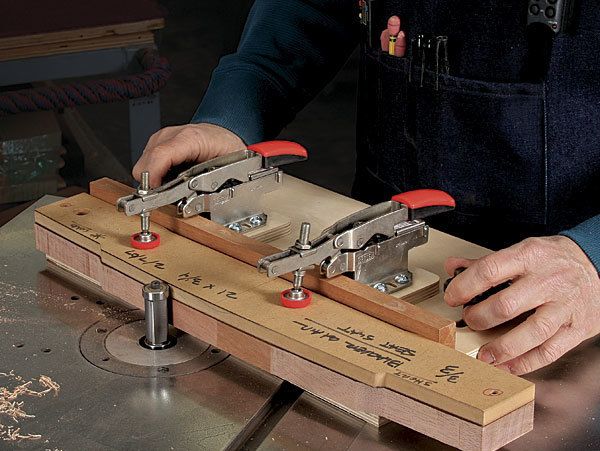 Pattern routing is an ideal way to make identical parts, and the best way to be successful is to use a well-designed jig. This jig, by Tim Celeski, secures the work regardless of shape, and eliminates the need to make a new jig for each project. The modular design, including a base and a clamp plate that can be adjusted for different size workpieces, is the key.
By Tim Celeski
---

The push stick also serves as the handle, helping you to keep the board tight and plumb against the router-table fence. The adjustable (and replaceable) backer block hooks the board to help keep it from rocking and also helps to prevent tearout at the end of the cut.
By Serge Duclos
---

A commission for six identical boxes led me to develop this router-table jig for cutting spline mortises in outside corners. The jig is used with a slot-cutting bit.
By Mark Maiocco
---

A standard router-table dust collection setup works well when the cut is along the inner edge because wood chips are easily sucked into the fence opening. However, when routing a dado, a flute, or other trapped cut, the fence opening is blocked, preventing any dust from being collected. Here's a simple workaround.
By Hendrik Varju
---
When making fine adjustments to my router fence, I don't like the imprecision of tapping the fence back and forth, so I designed and built this micro-adjuster. I chose a 3/8-in. by 16-pitch eyebolt for the adjuster so that each revolution of the adjustment knob would provide 1/16 in. of movement. Since the fixture moves only one end of the fence, that really translates into 1/32 in. at the bit.
By Matthew H. Stern
---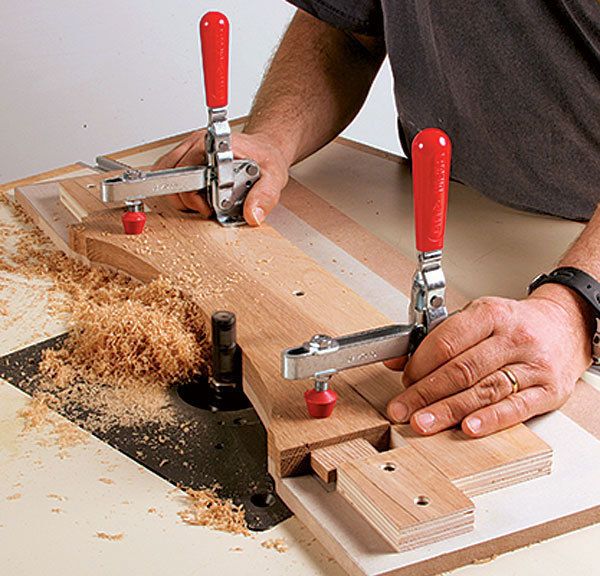 These short videos show how to make and use five simple yet versatile jigs and fixtures for a router table. With them, you can repeat shapes consistently and quickly, make stopped cuts in angled workpieces, profile narrow stock, and edge-joint a stack of veneers effortlessly.
By J. Peter Schlebecker