Smart Jig for Pattern Routing
Rout multiple shapes with just one jig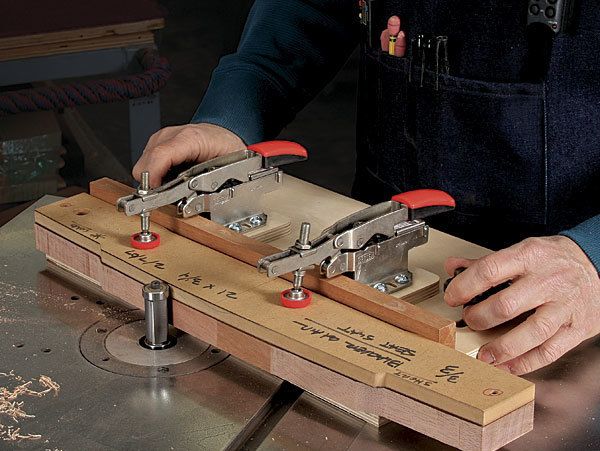 Synopsis: Pattern routing is an ideal way to make identical parts, and the best way to be successful is the use a well-designed jig. This jig, by Tim Celeski, secures the work regardless of shape, and eliminates the need to make a new jig for each project. The modular design, including a base and a clamp plate that can be adjusted for different size workpieces, is the key.
Just about every piece of furniture I make involves shaped parts, and I often need to reproduce a shape several times on the same piece. I quickly learned there is no better or more efficient way to make identical parts than to rout them to a pattern. Now nothing gets made in my shop more than once without using a pattern.
I've also taught furniture making, and I've noticed that pattern routing makes many woodworkers nervous. It's understandable. There's an exposed cutter…
Start your 14-day FREE trial to continue reading this story.