Five Essential Router-Table Jigs in Action
Watch how these easy-to-make jigs let you do more with a router table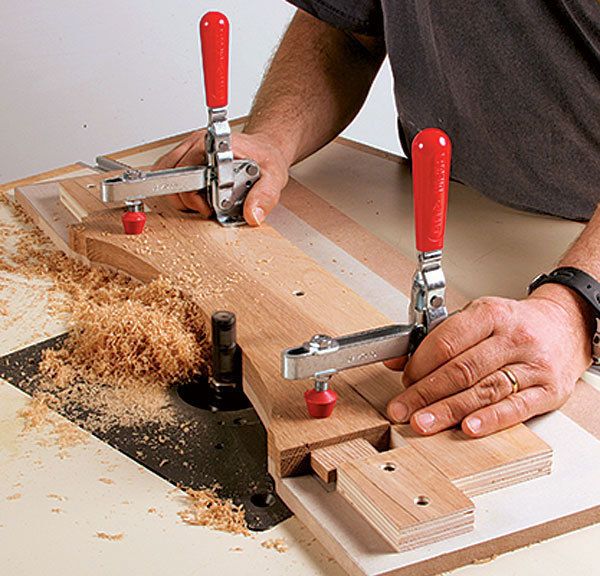 These short videos show how to make and use five simple yet versatile jigs and fixtures for a router table. With them, you can repeat shapes consistently and quickly, make stopped cuts in angled workpieces, profile narrow stock, and edge-joint a stack of veneers effortlessly.
A Shopmade Featherboard
This simple fixture makes it easy to cut profiles on small or short pieces.

A Pattern-Routing Jig


Made from MDF and scrap stock, this jig lets you cut multiples quickly and precisely.

A Zero-Clearance Fence


A simple sheet of Masonite keeps small workpieces in line.
A Miter-Angle Sled
An easy way to cut stopped grooves in mitered stock.

A Veneer-Jointing Jig


A pair of crowned boards holds a stack of veneer tightly for perfect edge-jointing.