Tool Review: ISOtunes Free Bluetooth Hearing Protection
Barry Dima takes a look at (and a listen to) Isotunes' new truly wireless bluetooth earbuds.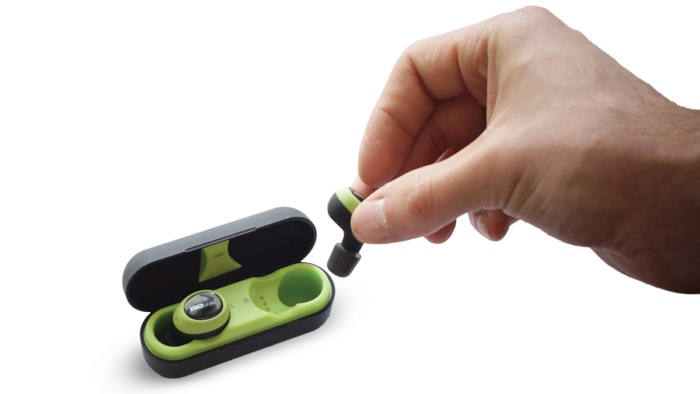 Hearing protection for the shop is catching up with those fancy, cord-free Bluetooth headphones. ISOtunes' latest offering, the Free, offers in-ear Bluetooth-capable hearing protection without any wires to tie you up.
Most importantly, the Free earbuds, with a 22-db. noise reduction rating, are fantastic at blocking out shop sounds. Even the screams of a job-site tablesaw and lunchbox planer didn't faze me. The audio quality for music was solid, and the Free even takes phone calls. The earbuds are rather comfortable too. I often forgot they were in until I was well back at the bench doing handwork, and their water resistance let them stand up to my sweat in a garage shop in Florida.
Their connection never broke, even with a few interior walls between them and my phone. The controls, like adjusting volume or skipping tracks, proved easy to learn.   
—Barry NM Dima is an associate editor.
Photos: Barry NM Dima
From Fine Woodworking #284
| | |
| --- | --- |
| | |