From the Editor: Partnership revolves around turning
Fine Woodworking and the American Association of Woodturners launched a content partnership in February 2020.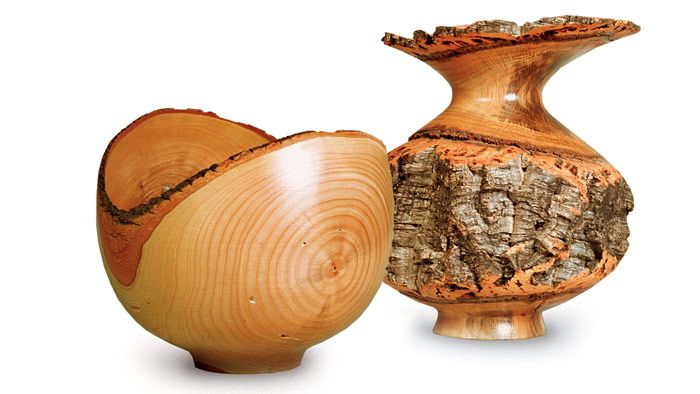 It's hard to believe we are almost halfway through 2020. It's been a busy year so far, and here I want to talk about one of our successes: a content partnership we launched in February between Fine Woodworking and the American Association of Woodturners.
It all began with an email exchange with American Woodturner editor Joshua Friend, who'd reached out to me to begin the conversation. "The crossover is so natural and logical," says Joshua. "I'd guess most woodworkers have a lathe in their shop, and the AAW can help those fine woodworkers refine their turning skills." Soon after, I was in St. Paul, Minn., at the AAW headquarters, meeting with Joshua, executive director Phil McDonald, and their team. Loaded with pastries and strong coffee, we dove in with gusto, and it didn't take long to hammer out the details of a partnership designed to share content and information with our respective members that will expand their skills and open their eyes to new projects and techniques.
"We are absolutely thrilled over the partnership potential," says Phil. "By joining forces with Fine Woodworking, we can introduce the benefits of wood turning to a broader range of wood enthusiasts." That means Fine Woodworking gets great turning content—and it all has been vetted by the AAW, which has a 34-year legacy of teaching turning. "Membership in AAW gives access to the world's largest source of wood turning education and information resources," says Phil. "The AAW has thrived because members have embraced a culture of sharing information. We are truly a community of, by, and for wood turning enthusiasts."
As part of the partnership Fine Woodworking will be at the AAW's annual symposium this June 4–7 at the Kentucky Exposition Center in Louisville. The symposium is the biggest wood turning event in the world, where attendees will gather to "learn, share, and celebrate the art and craft of wood turning." While there we will be recording a special turning-centric episode of our Shop Talk Live podcast. If you're interested in learning more about turning, Louisville will be the place to be. For more information on membership to the AAW and their symposium, go to woodturner.org.