Limbert Deconstructed
At first glance, Charles Limbert's designs might look similar to other Arts and Crafts furniture, but his work has distinct details that make his pieces stand out from other designs of the genre. Jonathan Binzen breaks out what makes Limbert's designs unique.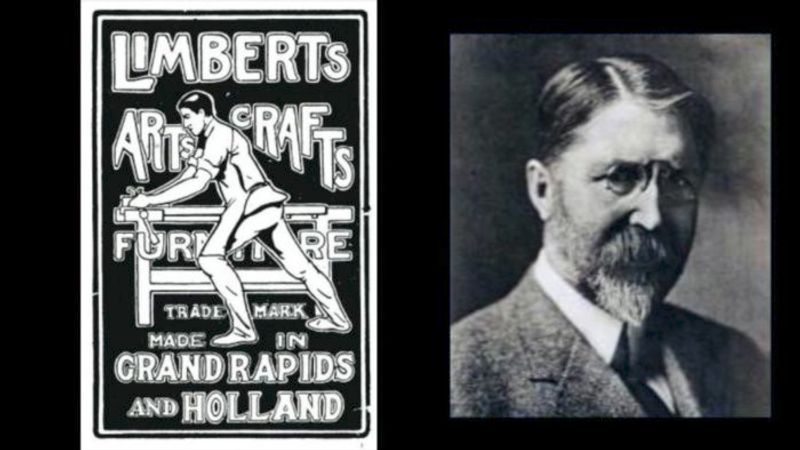 In his article in Fine Woodworking issue 274, Willie Sandry describes building a bookcase that's based on one produced by Charles Limbert in the first decade of the 20th Century. With central shelving behind glass doors and flanking open shelves that are decorated with cutouts, the piece combines utility and sturdy construction with a design flair typical of Limbert.
The Charles P. Limbert Company, which was based first in Grand Rapids and then in nearby Holland, Michigan, made some of the most striking factory-produced furniture of the American Arts and Crafts movement. Limbert ran a good-sized factory—with some 250 employees by 1912—and his furniture was designed with machine efficiency in mind.
Many early Limbert pieces were clearly influenced by Gustav Stickley's Craftsman furniture. They employed massive structural members and relied on exposed joinery for decoration.
Around 1905 Limbert introduced his most distinctive and enduring furniture. The new work was deeply indebted to the Scottish designer Charles Rennie Mackintosh. Limbert traded the heavy post-and-rail of the Stickley style for plank construction. And following Mackintosh's lead, Limbert used negative spaces to decorate the pieces, punctuating the planks with sharply defined geometric cutouts.
Borrowing designs was standard practice in Grand Rapids—and throughout the American furniture industry. And Limbert was an avid appropriator.
Several Limbert pieces, are near copies of Mackintosh designs. But Limbert wasn't simply a copyist; he took the themes from Mackintosh's designs and elaborated them into a large, cohesive line of furniture. Limbert's cut-out pieces are, one after another, well-thought out designs that have real presence.
In addition to his Mackintosh-inspired line, Limbert produced furniture in a style that seems to combine Dutch folk and Jungenstil influences. The pieces are typically plank construction with flowing curves and cutouts in naive shapes.
Whatever stylistic influence he chose, Limbert cleverly adapted his designs to be manufactured in volume by machine. One of Limbert's signature cut-out designs, is a close cousin to a Mackintosh oval-topped table for the Willow Tea Rooms. The pattern of cut-outs is identical, but Limbert left the inside corners of his cut-outs slightly rounded, making them easier to produce by machine.
By the time Limbert sold his company in 1921, no one was buying Arts and Crafts furniture anymore. But to the modern eye Limbert's best pieces look fresh and vivid. There's a flourishing market for them at auction, and they stand among the best American designs of the Arts and Crafts era.
More on FineWoodworking.com: