Limbert Inspired Coffee Table with Kevin Rodel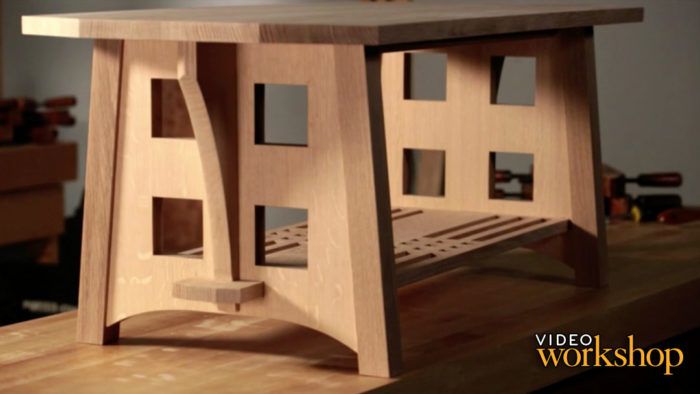 In this video workshop, watch as master furniture maker Kevin Rodel shows you how to build his elegant interpretation on a classic Limbert design. In this project series, you'll learn how to use efficient building strategies, get gap-free through-tenon joinery, and dress up your furniture with pierced panels.
Produced by: Jon Binzen; Video and Editing by: Jeff Roos;
Purchase the Digital Plan.
Purchase the Printed Plan.
Check out our collection of articles specifically picked to help with this project.