Master Class: Classic Arts & Crafts inlay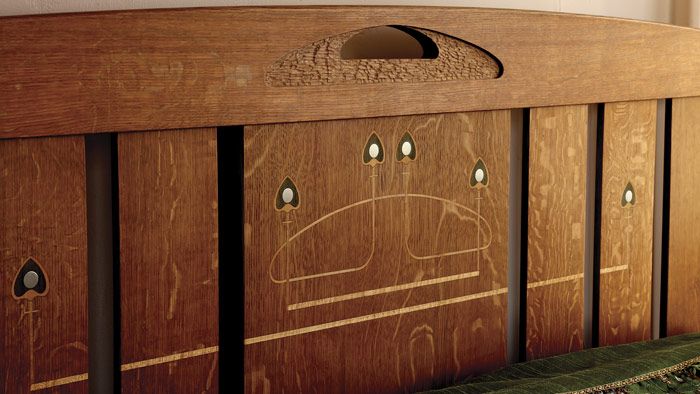 Synopsis: Tackle the inlaid head- and footboard of Kevin Rodel's Arts and Crafts bed. The design is based on Glasgow-style motifs and requires several templates for the curved channels and the spade- and heart-shaped inserts.
The inlay design that I developed for the head- and footboard of my bed is based on glasgow-style motifs that I have adapted to inlay work. I've used some version of this design on several different pieces. Here I'll give you the basic steps so you can try it in your own work.
Templates guide the work For this design, you'll need several templates made out of 1⁄4-in.-thick Masonite. one is for the curved channels of the pattern and the other two are for the spade and the heart-shaped inserts. These templates will be used several times for each cutting sequence, so they must be "squared" and have a marked centerline for…
Start your 14-day FREE trial to continue reading this story.