Designer's Notebook: Better Built-ins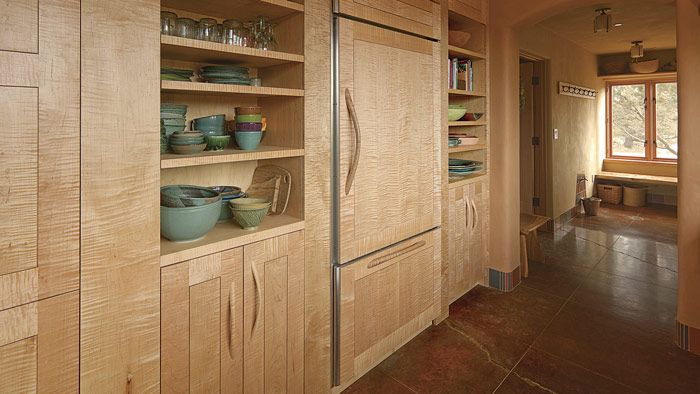 Synopsis: A room full of built-ins doesn't have to be symmetrical and standardized. The space can have plenty of shapes, tones, and textures to please the eye and attract the touch. Dean Pulver designs built-ins with a balance of straight lines and curves, hard shapes with softer ones, and smooth planes with textured surfaces.
Some woodworkers lament doing kitchens, which can seem like so much utilitarian drudgery. But to me a kitchen represents an irresistible opportunity— i think of it as a chance to design and build a large sculptural object while being paid a fair salary. Just because I'm creating a room with lots of built-ins doesn't mean I have to succumb to an overly symmetrical and standardized arrangement. it's true that I build a lot of utilitarian plywood boxes along the way, but i relish the challenge of making those boxes add up to a space that,…
Start your 14-day FREE trial to continue reading this story.