The Quiet Art of Kumiko
Sometimes we need a break from the noise and dust of machine work. Take a quiet moment and watch as Mike Pekovich assembles a beautiful kumiko panel.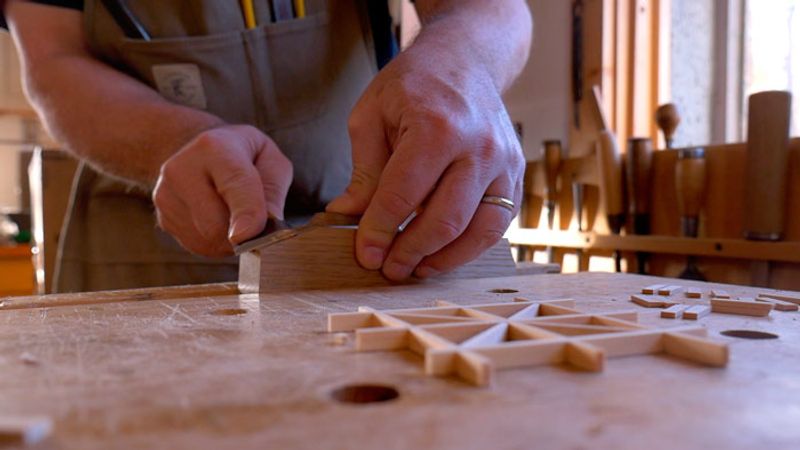 Video by Ben Strano
The Japanese latticework technique of kumiko is traditionally found on shoji screens, but it is making its way into contemporary furniture as well. The furniture of John Reed Fox inspired me to incorporate kumiko into my own work, and I've used the technique in a number of pieces over the last two years, from boxes to cabinets to case pieces. My process has evolved over that time. I make the half-lap grid at the tablesaw and handle the rest of the work with a sharp chisel and a pair of beveled guide blocks.
Making kumiko requires precise work, but I don't find it tedious or boring. I actually look forward to the quiet bench time the process affords, and the result is always a nice addition to a project. I hope this article demystifies the process a little and encourages you to give it a try. For design inspiration and more information on shoji and kumiko, I recommend the excellent books Making Shoji by Toshio Odate and Shoji and Kumiko Design by Desmond King.