Don't Mess with the Maker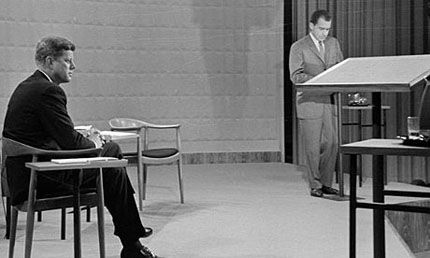 Hans J. Wegner (1914 – 2007 is widely considered to be one of the foremost names in the Danish mid-century modern design movement. Over 100 of Wegner's chair designs were put into mass production at one time or another-the chair above being just one example. It is still produced by the Danish furnishings company, PP Mobler.
Dubbed "the round one" by Wegner, this chair became an icon for the movement. So popular was "the round one" that it was selected to grace the set of the first presidential debate between Richard Nixon and John F. Kennedy. As such, it has been copied too many times to count, and as one Norwegian restauranteur recently found out, this iconic chair's hallmark design is zealously guarded. According to DanishFurniture.dk, this past Spring, PP Mobler was contacted by Norwegian customs officials who had intercepted a shipment of 100 copies of the company's world famous chair…The fake chairs, produced in China, were intended for a customer in Norway, who had planned to use them to furnish a restaurant.
So what happens when 100 Chinese reproduction of an iconic, and apparently trademarked chair, are intercepted by customs officials. Hold on to your hats, folks, this is going to sting:
Even though the client offered PP Mobler a substantial amount to release the chairs, this was of course refused. Instead, the entire consignment was destroyed at the customer's expense.
Ouch! I've got to admit, it pained me to see the video of the shipment's destruction posted below. That said, a designer's efforts need to be respected. Why should any company be able to profit by producing knock-offs of someone else's stunning design? I'm curious as to your thoughts. For example, should a woodworker be permitted to earn an income by way of reproducing the current works of other established furniture makers? Chime away in the comments section below.
Special thanks to Shop Talk Live listener, Tuck, who turned us on to this story.