Adventures in Building a Table Saw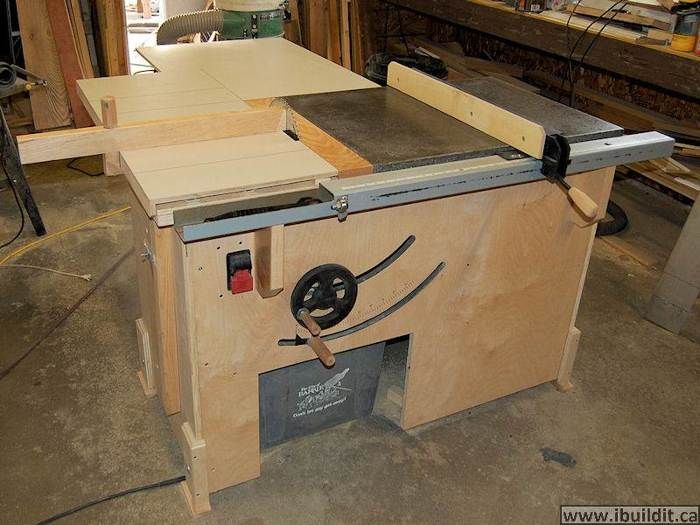 I have always found homemade machinery intriguing. Granted, it's neither practical nor particularly realistic to outfit your home shop with a scratch-built jointer, planer, or tablesaw, but the idea that someone could actually pull that off is just, well, neat!
Case in point: John Heisz's homemade tablesaw. I've seen plenty of these spread out across YouTube but this one stands apart for a couple of reasons. Heisz isn't relying on a wimpy circular saw motor to power his machine. Rather, he salvaged one from a portable Makita tablesaw he dubbed as "reasonably good," but which had a "few glaring shortcomings."
Sliding Table Sets this Saw Apart
So what else sets this saw apart? It slides. Yup, Heisz built a sliding tablesaw using a series of full-extension drawer slides. An adjustable fence pivots across the sliding table, which has been marked for precise 22.5, 45, and 90-degree cuts. The marks are so accurate in fact, that he was able to cut 22.5-degree angles on a series of 8 workpieces to form a perfect octagon, with no sizable gaps. Not half bad.
For a dead-flat top, Heisz turned to concrete, building a melamine mold and pouring a top he claims is "deadly flat." This is definitely a project on a budget, but what's wrong with that?
Would I build one of these? Absolutely not, but it's a heck of a lot of fun reading about Heisz's journey to build his own tablesaw. The inigenuity involved, the fact that it works. Someone wanted to know "if he could do it." And he did it. Not half bad.
Watch Heisz's Tablesaw Overview
For more information, visit Heisz's site.