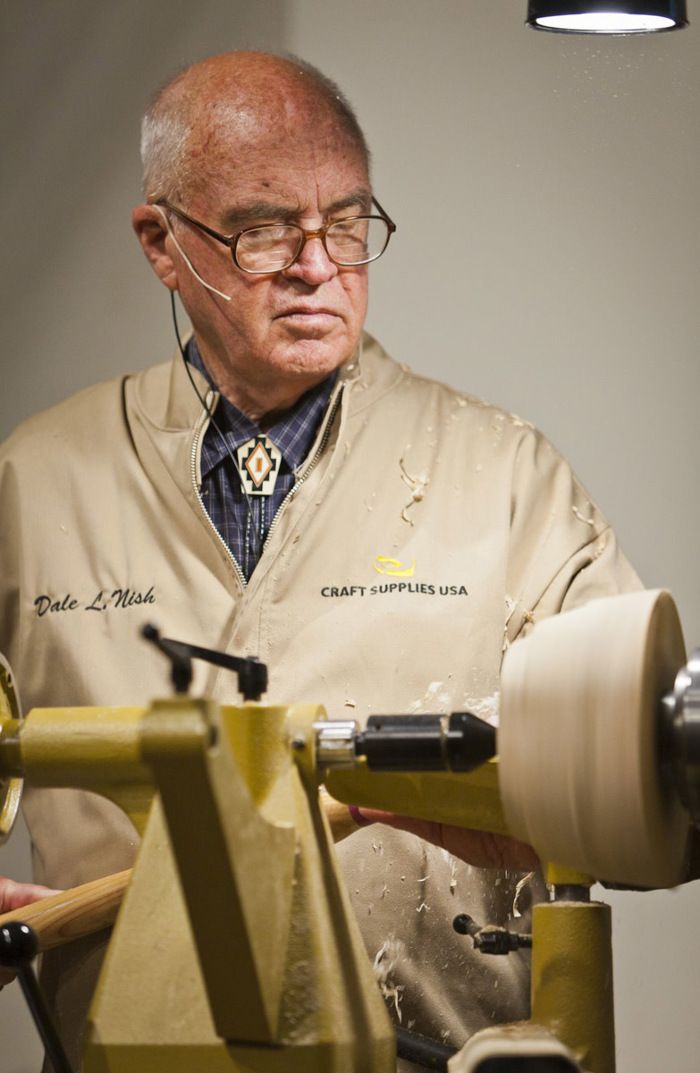 Dale Nish, a widely recognized woodturner and teacher with a passion for working green wood and naturally disfigured stock, died Saturday in Provo, Utah. He was 81.
Nish taught and practiced wood turning for more than 30 years, 28 of them at Brigham Young University. He also authored four influential books.
Among those titles was "Artistic Woodturning" in which he argued forcefully for turning with green wood and "flawed" stock and questioned using the term "defects" to describe natural features in wood such as worm and borer holes and spalting.
"To fully appreciate nature's designs, we need to change our thinking about wood," he wrote, adding that turners should seek out stock made uniquely beauttiful by these natural process. And, for that, he urged them to avoid the lumberyard in favor of what was growing around them.
Nish's article on harvesting green wood in the May/June 1979 issue of Fine Woodworking included this inspiring description of his own experience.
"In Utah, which is not noted for its forests, I have harvested locally grown oak, ash, maple, black locust, honeylocust, mulberry, English walnut and black walnut, American and Siberian elm, ailanthus, catalpa, cottonwood, poplar, boxelder, aspen, chestnut, sycamore, apple, pear, cherry, plum, peach, apricot and more," he wrote. "Wood is everywhere. I have found it in firewood stacks, trees bulldozed to clear building sites, limbs left from logging operations, windfalls after a storm and orchards being uprooted."
Services for Nish are pending in Provo.
Dale Nish taught wood turning at BYU for 28 years.
Nish enjoyed working stock laced with "defects", especially wormy ash.
Nish authored four books on turning, including Artistic Woodturning, published in 1980.