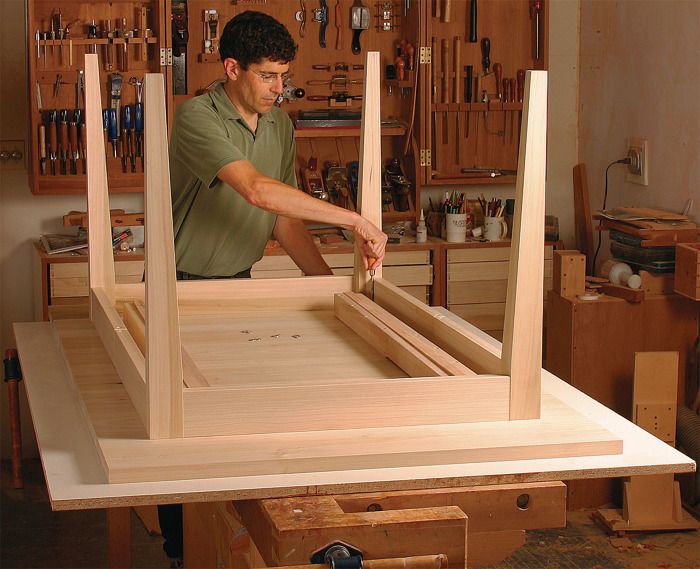 A space-saving table that can gracefully handle Corn Flakes for three or stir-fry for four will be overmatched when it comes to turkey and dressing for six – or eight. But a table broad enough for the holiday feast might be too big for every day. How to get the best of both worlds?
The time-honored solution is to make a small table bigger with an extension leaf or leaves.
In the version featured in this download, the top opens in the middle to accept a leaf that makes the table longer. The download includes an annotated drawing of a sample table, plus a full article from furniture maker Jeff Miller describing how to choose, assemble and install the slides that make the table expand.
CLICK HERE for the free article download
More on expandable tables:
A two-piece top, connected by smooth-running slides, will open easily to accommodate a center leaf.
Miller builds his own heavy duty extension slides by wrapping commerical drawer slides in a pair of hardwood channels.
Once opened, a typical extension table has room for one or two leaves that fit betwen the opened havles of the top. Each leaf typically adds room for two diners.