UPDATE: Book Giveaway: Made By Hand by Tom Fidgen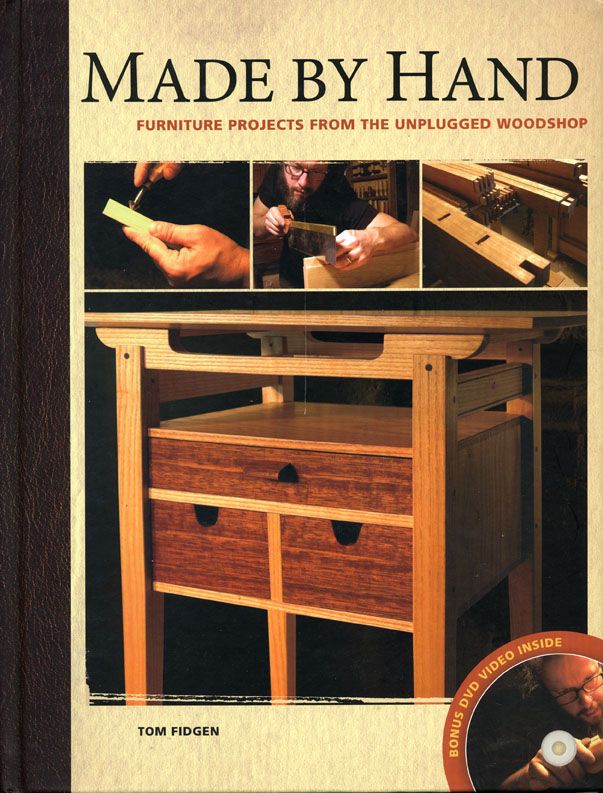 Made by Hand: Furniture Projects from the Unplugged Woodshop
by Tom Fidgen.
Popular Woodworking Books, 2009.
$29.99; 192 pp.
Here's another book we received from the publisher and we're giving you an opportunity to win a copy. Leave a comment here for your chance to win.
Made by Hand: Furniture Projects from the Unplugged Woodshop
by Tom Fidgen is a book about building furniture with hand tools. Fidgen begins the book with information about the different tools found in a hand tool shop and spends some time talking about how to sharpen them. He moves on to discuss the importance of bench hooks, miter hooks and shooting boards as well as winding sticks and saw horses. Finally he covers techniques for such things as preparing lumber, sawing by hand, and cutting dovetails and mortise and tenons. The book also includes 6 furniture projects which help you learn the basics of hand tool woodworking and the accompanying DVD helps hone these skills even further.
Lucky jsilver is the winner. His comment was chosen at random. After he's had a chance to read the book, let's hope he posts another comment here with his review.
And check out the current giveaway, Windsor Chairmaking.