UPDATE: Book Giveaway: Craftsman Furniture Projects from the editors of Woodworker's Journal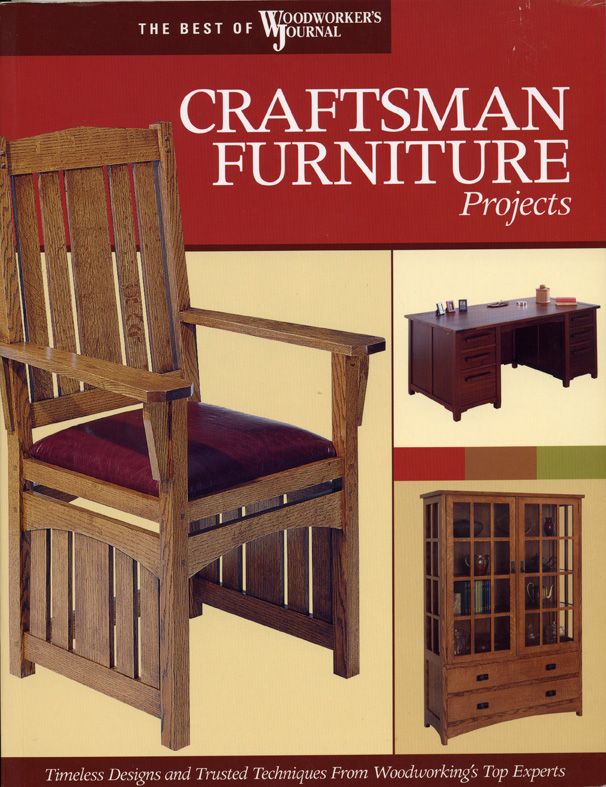 Craftsman Furniture Projects: Timeless Designs and Trusted Techniques From Woodworking's Top Experts (The Best of Woodworker's Journal series)
.
Fox Chapel Publishing, 2007.
$19.95; 160 pp.
Here's another book we received from the publisher and we're giving you an opportunity to win a copy. Leave a comment here for your chance to win.
Craftsman Furniture Projects: Timeless Designs and Trusted Techniques From Woodworking's Top Experts (The Best of Woodworker's Journal series)
, includes 17 different Arts & Crafts style projects. Some of the projects include a Greene & Greene style wall mirror, end tables, and desk; as well as Stickley -inspired dining room chairs, dining table, and bookcase. The book also includes some historical information about the style, quick tips to help along the way, technical drawings, and step-by-step instructions.
Lucky LowB is the winner. His comment was chosen at random. Come back later to see his review of the book.
Check out the latest giveaway for a chance to win 2 more books.