The Workbench of a Lifetime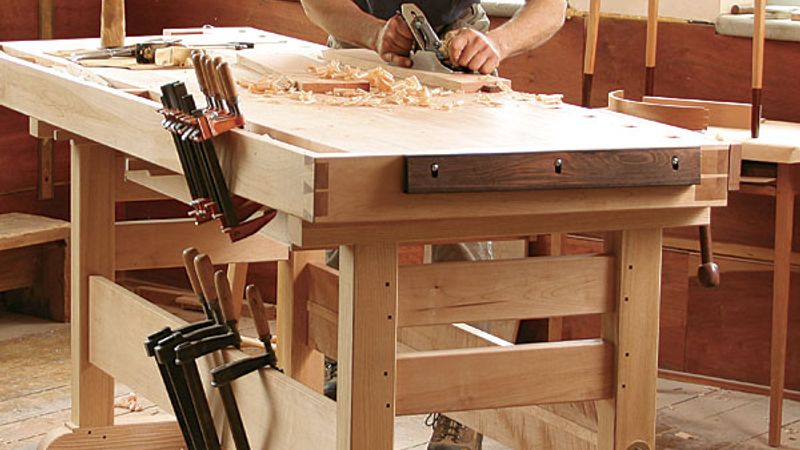 Fine Woodworking's annual Tools & Shops issue is hitting the newsstands and arriving in your mailboxes, and it's one of our best ever, loaded with ideas for your shop. The lead project in the issue is Garrett Hack's new workbench, and the thoughtful design and construction is pure Garrett.
Designed for hand-tool users, the bench is not only easy on the eyes, but it's also highly functional. Its thick top is big enough to handle any project, and the trestle base is rigid enough to resist any racking forces. There are lots of ways to hold work, too, from hold-downs to benchdogs and vises, and Garrett even added blocking behind the aprons to give clamps extra grip. It's truly a bench built for a lifetime.
For even more information on this workbench read the article from FWW #209 or buy the digital SketchUp plans form our plan store.
Garrett Hack just finished building the workbench of a lifetime. Learn all about it. Read the article, watch the video, and buy the digital plans.