Connect workbench casters for easier use
A steel angle bar keeps casters connected and makes them easier to engage.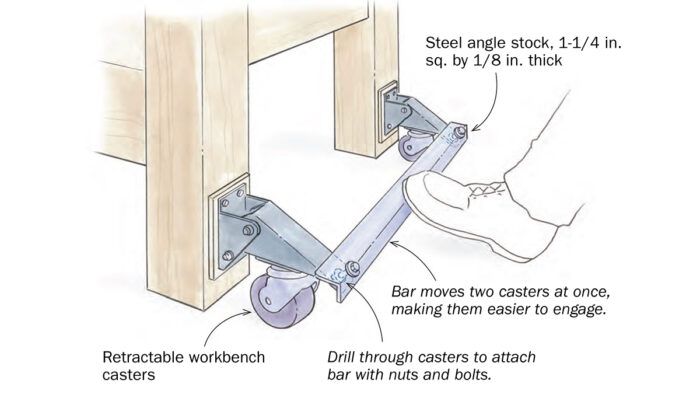 After building the "Rock-Solid Plywood Bench" featured in FWW #181, I bolted on a set of retractable casters to make it mobile. These can be difficult to engage one at a time, and they tend to twist the bench in the process. My solution is simple and effective. I bolted a steel angle-bar across each pair. The angle stock is available at home centers and hardware stores. To attach it, just drill through the caster levers. To engage the casters, lift up on the end of the bench and press down on the bar.
—TIM DOGGETT, Sitka, Alaska
Illustrations by Dan Thornton
From Fine Woodworking issue #304