Spalt Your Own Lumber: Introduction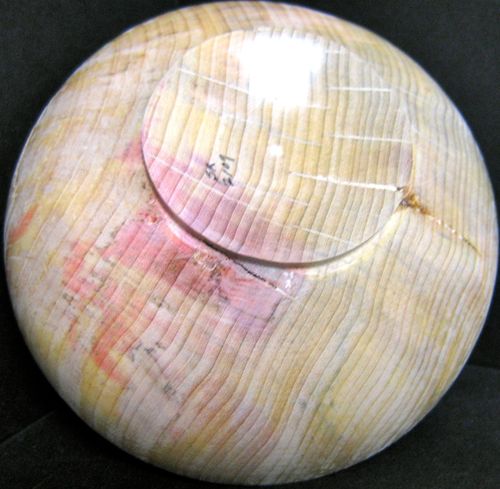 Greetings!  Some of you may remember me from an article in FWW last summer, Spalted Wood (from FWW #199). My inbox has been pinging non-stop since the issue hit the shelves, and I have to admit that I have been overwhelmed with the response.  So, I'd like to introduce myself to all of you and continue to share my spalting knowledge with the FWW family.
As you may (not) recall, I'm a PhD student at Michigan Technological University researching spalting.  Spalting is when fungi color wood (not when the tree does it alone), and can come in any color you can imagine.  My current research focus is on color stimulation, but I've done a lot of preliminary work on the actual spalting process.  I actually spalt wood in my bathroom using big plastic tubs and vermiculite as a moisture control.  I've spent the past several summers collecting fungi and documenting their color contributions to spalting.

Spalting tub. Robinson inspects the spalting pattern on a sample block.
MORE ON SPALTING
Summer is right around the corner, which means the mushrooms will be peeking up through the duff in a few months.  I hope to bring you photos of some of my favorite spalting fungi, along with examples of their work on various wood species.  I'd also love to answer any of your spalting questions, and would love to hear about (and see) some of your spalting triumphs (and frustrations)!
For today I'll leave you with a piece of hemlock with my favorite spalting color combination: pink and yellow. Pink stain is most often caused by Arthrographis cuboidea, but that yellow could be any number of fungi.  That Athrographis has pretty much taken over one of my tubs, and I keep pulling out piece after piece of pink wood!
Got questions about spalting? Post a comment below.