Spalt Your Own Lumber: Yellow Zone Lines on Aspen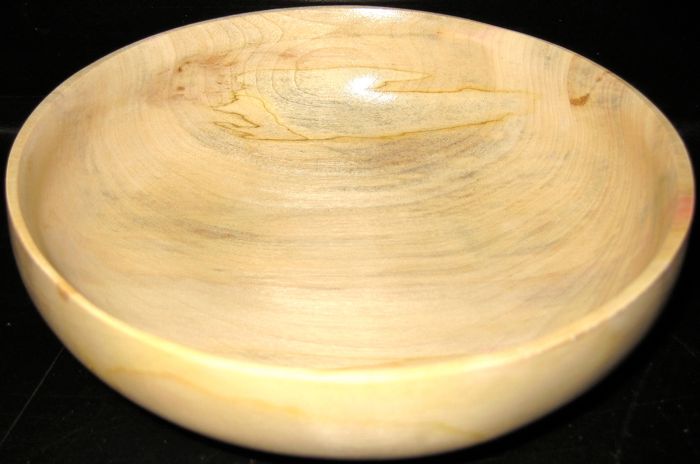 I work with a lot of different wood species in the lab, although inevitably its always sugar maple and aspen that seem to work out when testing new colors of fungi. After wrapping up the pinks, and spending an inordinate amount of time on blues (which, it turns out, are impossible to induce unless you have green lumber), my next step has become yellows and purples. And once again, it turns out that aspen and sugar maple are the two best candidates for yellow staining.
And to make matters even more exciting, this particular yellow stain appears to not only make a broad stain, but also zone lines! This should be exciting news for all you sticklers who still think spalting is just a bunch of squiggly pen marks on wood.
But the question is, what fungus is responsible? I wasn't shooting for yellow in these particular pieces, but they were next to some beech logs I had tried to turn yellow with Inonotus hispidus, a fairly common mushroom in North America. Beech, as I may have mentioned before, is pretty adamant about not wanting to spalt under artificial conditions. Hence, my best guess here is that the fungus jumped over to the nearby aspen and maple logs, and colonized. This is, of course, only a theory. I'm open to other explanations. Anyone ever had yellow stain (from a fungus!) on their wood before? Any ideas?
So in case you're keeping track, that brings our possible colors of zone lines up to five: black, red, pink, green, and yellow. I promise to keep you all updated on the status of this yellow stain as the year progresses. Until then, happy spalting, and remember summer and mushroom hunting season is just around the corner!
Dr. Spalting
P.S. Winter keeping you cooped up inside, worrying about fungi on your wood? Put your mind at ease by clicking here.
Yellow zone lines on aspen
A closer look at yellow zone lines
A diffusion of yellow, possible the beginnings of new zone lines