How to Hang a Cabinet on the Wall
A closer look at the cleats and hangers you can use to hold cabinets and shelves on the wall.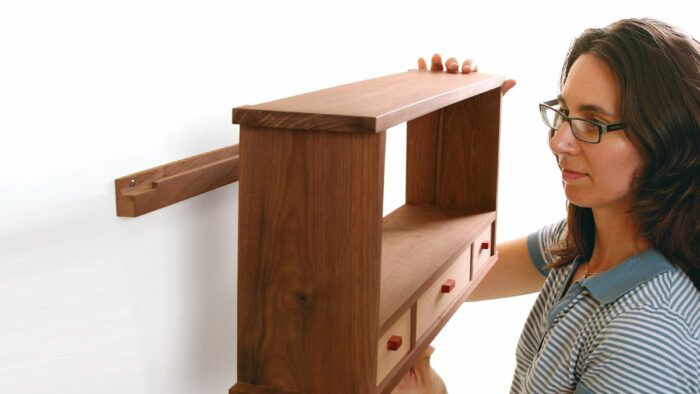 It's common to build a wall cabinet or wall shelf and not give a thought about how to hang it on the wall until it's finished. But planning ahead can give you faster, easier, sturdier, and better-looking ways to hang it up. There are lots of options, ranging from shopmade to store-bought, but in this article I am concerned only with the ones that are invisible (or nearly so) and, just as important, leave the piece flush against the wall.
The easiest and strongest way to hang things is to build the hanging element, such as a cleat or hanging rail, into the piece.
There also are a number of methods that are implemented after construction, such as keyhole slots, hardware, or various manufactured hangers. often, these methods are fussier because they force you to work awkwardly on a finished piece.
Either way, whether built-in or add-on, it's important to consider the hanging method prior to cutting the first piece of wood because it can influence the thickness of parts, the construction, and the overall design. The following tips for hanging projects are the best I've picked up in my travels as a Fine Woodworking editor.
View PDF