Workshop tip: Easy way to install threaded inserts
Attach a long bolt to the insert and it will drive in squarely.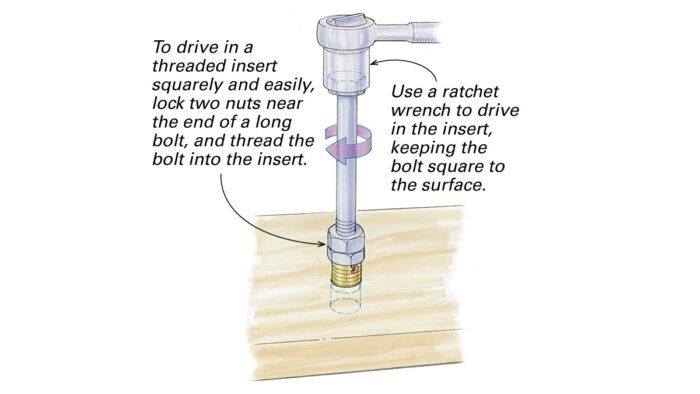 Threaded inserts can be tricky to screw into place. When the thread first grabs, there is a tendency for the insert to tip sideways and enter at an angle. While special tools are available to help, a simple substitute is readily available. Find a bolt that's at least 2 in. long and fits the insert, lock two nuts near the end, and thread the tip of the bolt into the insert. Then use a ratchet to drive the insert into place. The long bolt makes it easy to keep the insert plumb, and the ratchet does the rest.
—PAUL VANDEN BOUT, Susan, Va.
Illustrations by Dan Thornton
From Fine Woodworking issue #290