Line-and-Berry Inlay
Add eye-catching inlay using motifs from 18th-century Pennsylvania furniture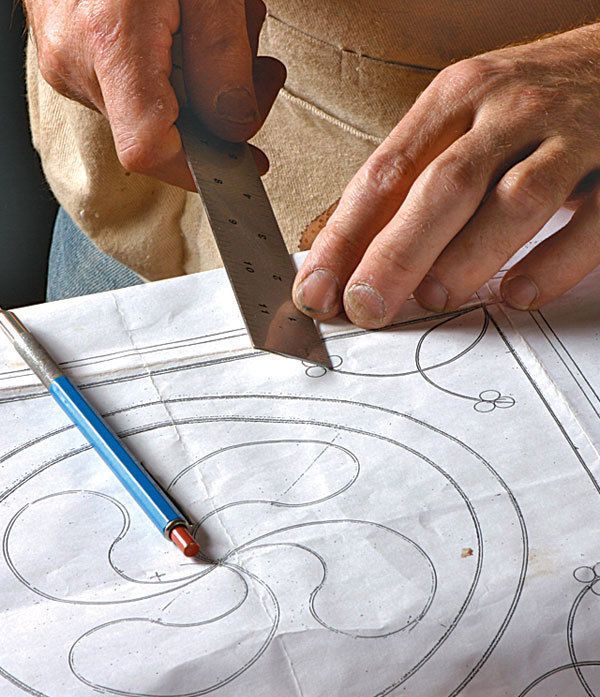 Synopsis: Learn to cut the grooves and inlay the stringing for the line-and-berry inlay design featured on the door of Steve Latta's spice box. His simple but effective method for setting intersecting or overlapping stringing will allow you to make complicated designs without fear of chipout. Also included are instructions for making your own stringing.
To decorate the door on my Pennsylvania spice box (pp. 58- 67), I chose the line-and-berry style of inlay common on spice boxes and other 18th-century Pennsylvania furniture.
All of the motifs on the door date to this era—the central pinwheel in particular was popular among Pennsylvania Germans in Lancaster County at that time. Still, I think the various elements combine nicely to create a design that feels fresh and not outdated.
It's not necessary to decorate the back of the door, but because this was to celebrate our 10th wedding anniversary, I wanted…
Start your 14-day FREE trial to continue reading this story.