Build a Mission-style Bed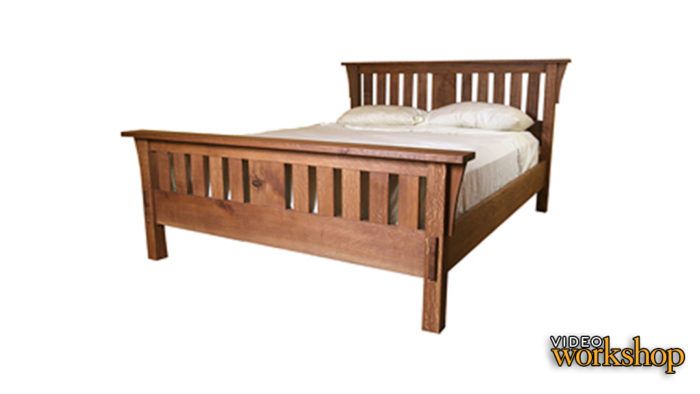 In this video workshop, Matt goes step-by-step through the construction of a Mission-style bed, dubbed the "Morris Bed," because its design is based on the classic Morris Chair, a quinticential Arts and Crafts piece originally designed by William Morris in the early 20th century and produced by the well-known Stickley family of furniture makers.
This project features dozens of mortise and tenon joints, and Matt demonstrates three different machine techniques to accomplish that joinery. He also offers a comprehensive lesson on using a hollow-chisel mortiser to breeze through more than three dozen mortises. You'll learn great technique for designing furniture with scale models. And pick up some great tips on efficient construction that will save you time and money.
Produced by: Matt Berger; Video by: Gary Junken; Editing by: Michael Dobsevage
Purchase this video workshop on DVD.
Members can access plans here.